There is much that is going on at Gregory Memorial, and we are connected to other organizations and events in the area that you might like to know about. Here is some information on them…
~~~
Here is information about an Easter music program at a nearby church.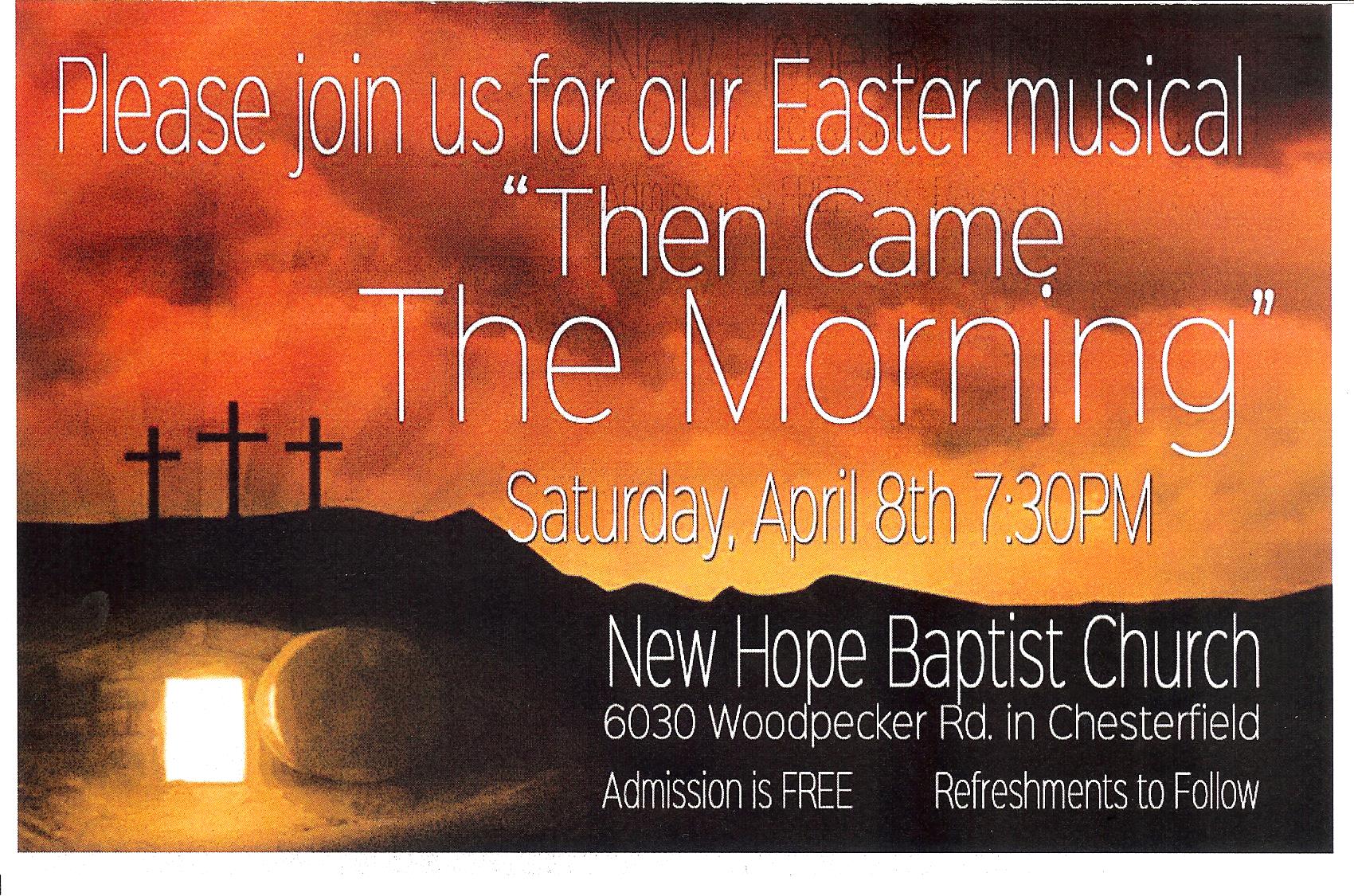 ~~~
Here is information about Project James House needs…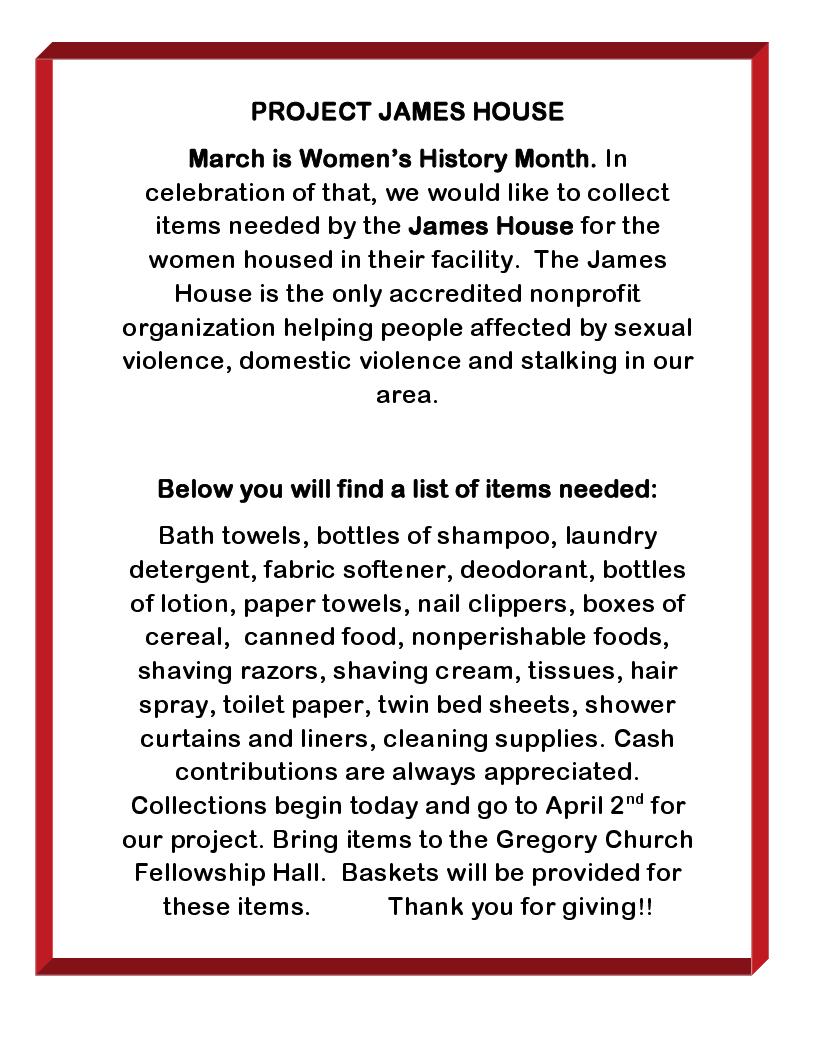 ~~~
Boy Scouts' Fund-raiser: The Scouts are selling Papa John's Pizza coupon booklets ($10 each). This is a WIN-WIN deal! The booklet includes one $10 off, two $5 off, and two $4 off coupons for pizza purchases. There are four "free-with-purchase" pizzas, and several other "free-with-purchase" food items. Coupon booklets may be purchased from your Gregory Scouts or Phil Hagerich, Scout Advisor (Tel.: 804.357.7369). The Scouts will use the proceeds to participate in their up-coming Jamboree, Summer Camp, and Scouts Ski Trip. This year's cost to attend the three events is $2,000 per Scout. The Scouts appreciate your support!
~~~